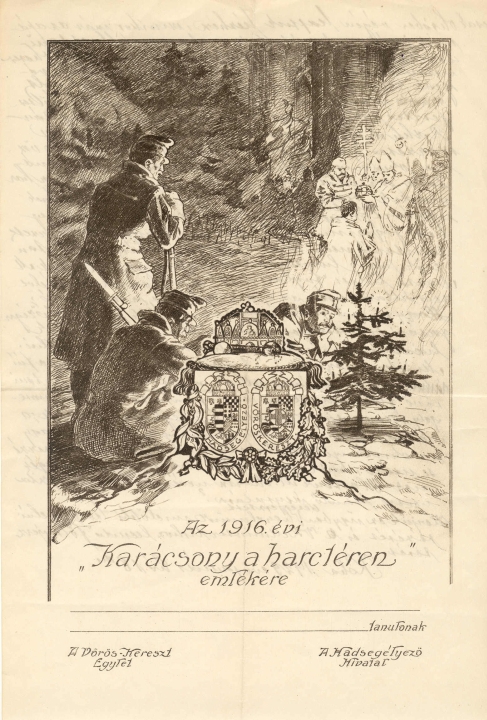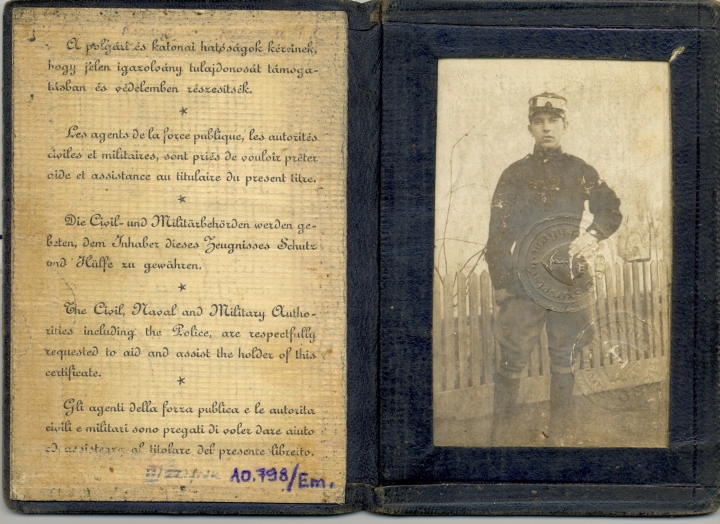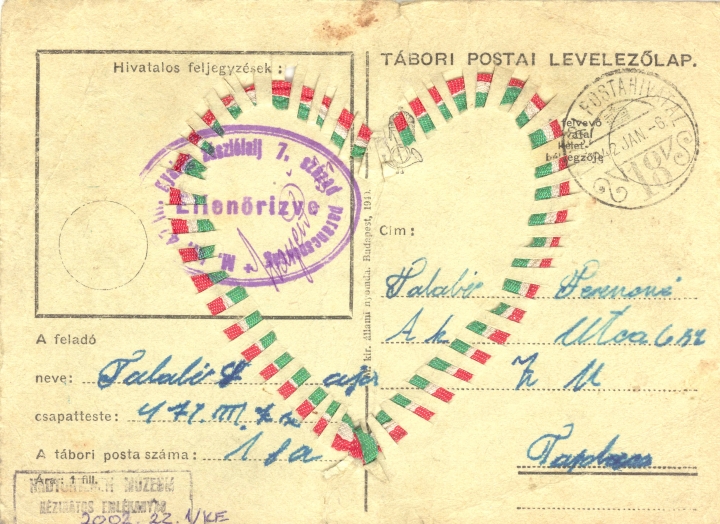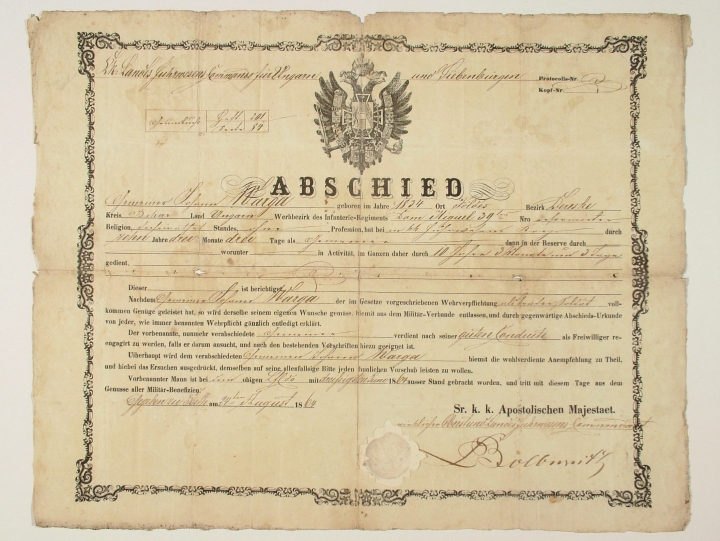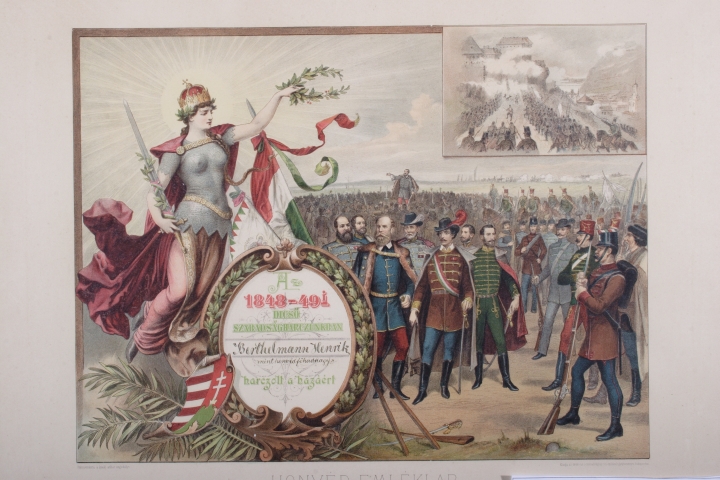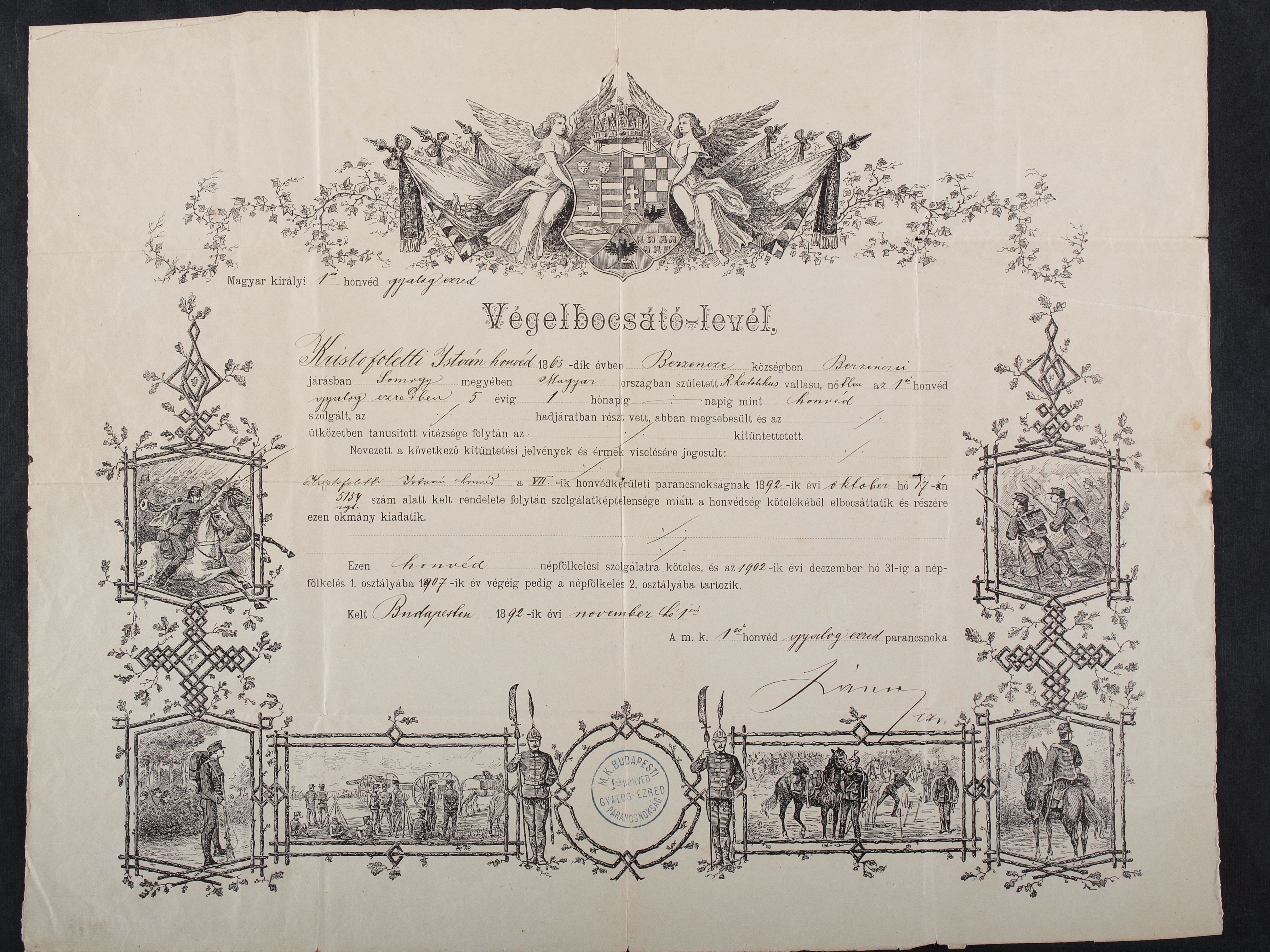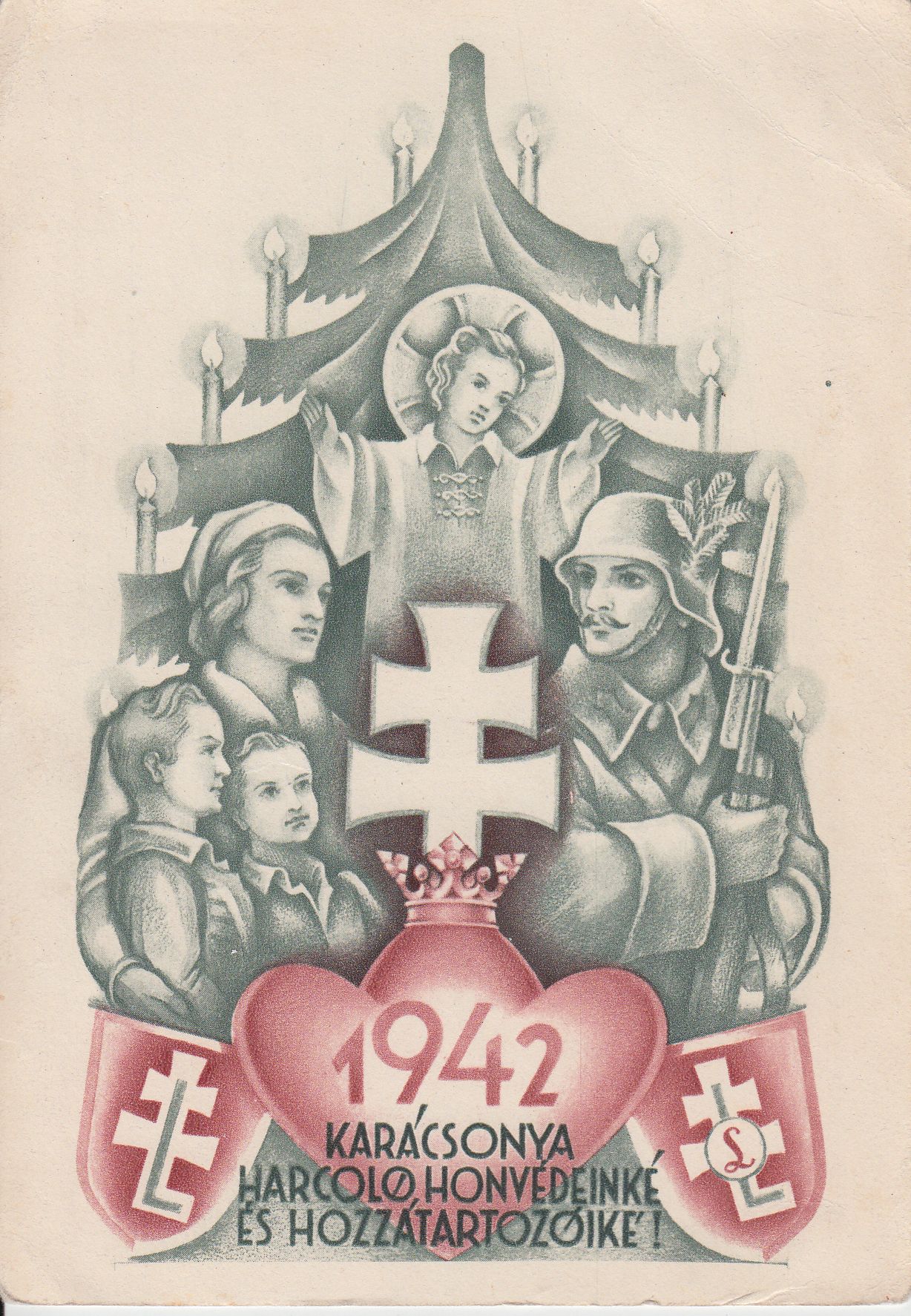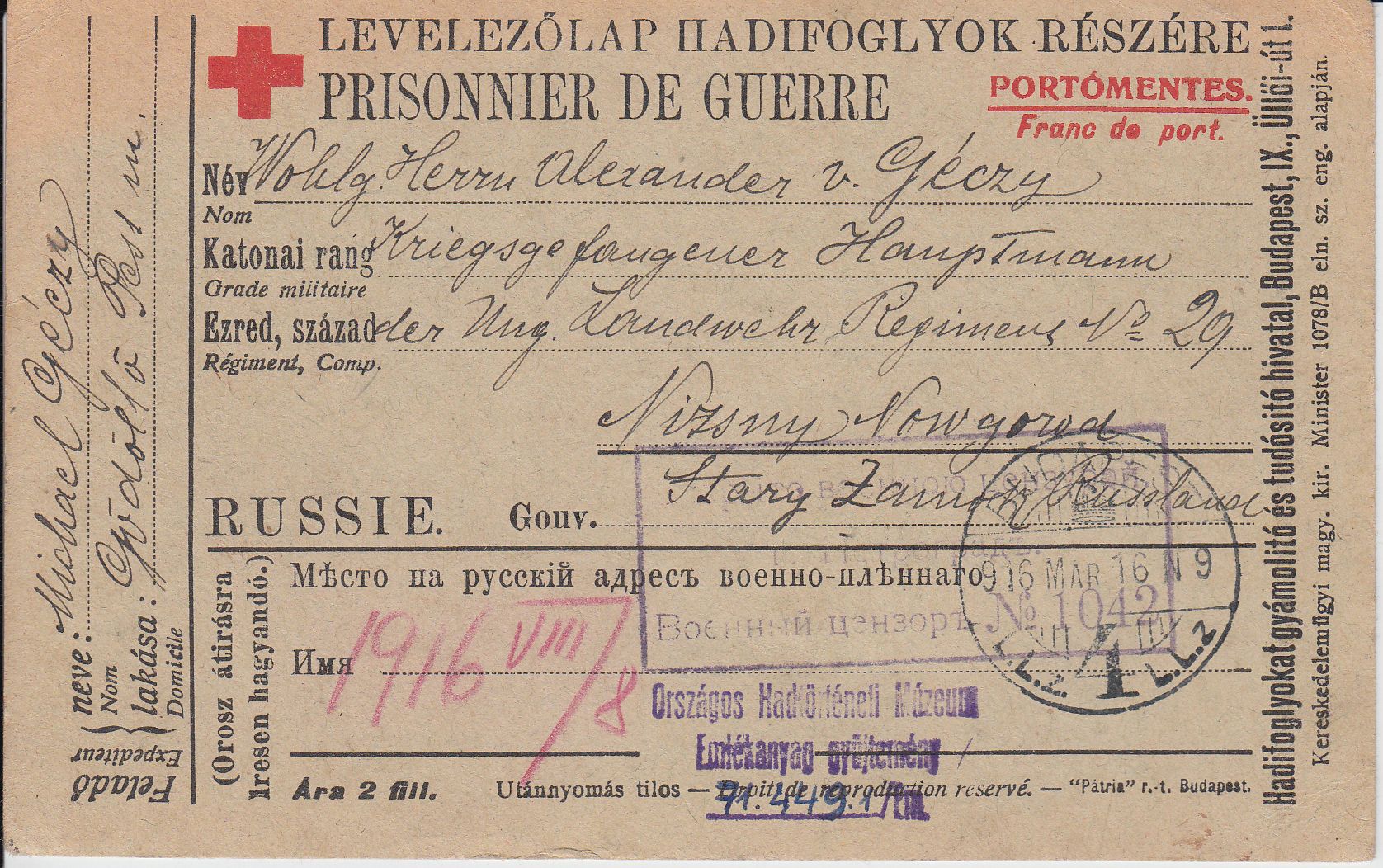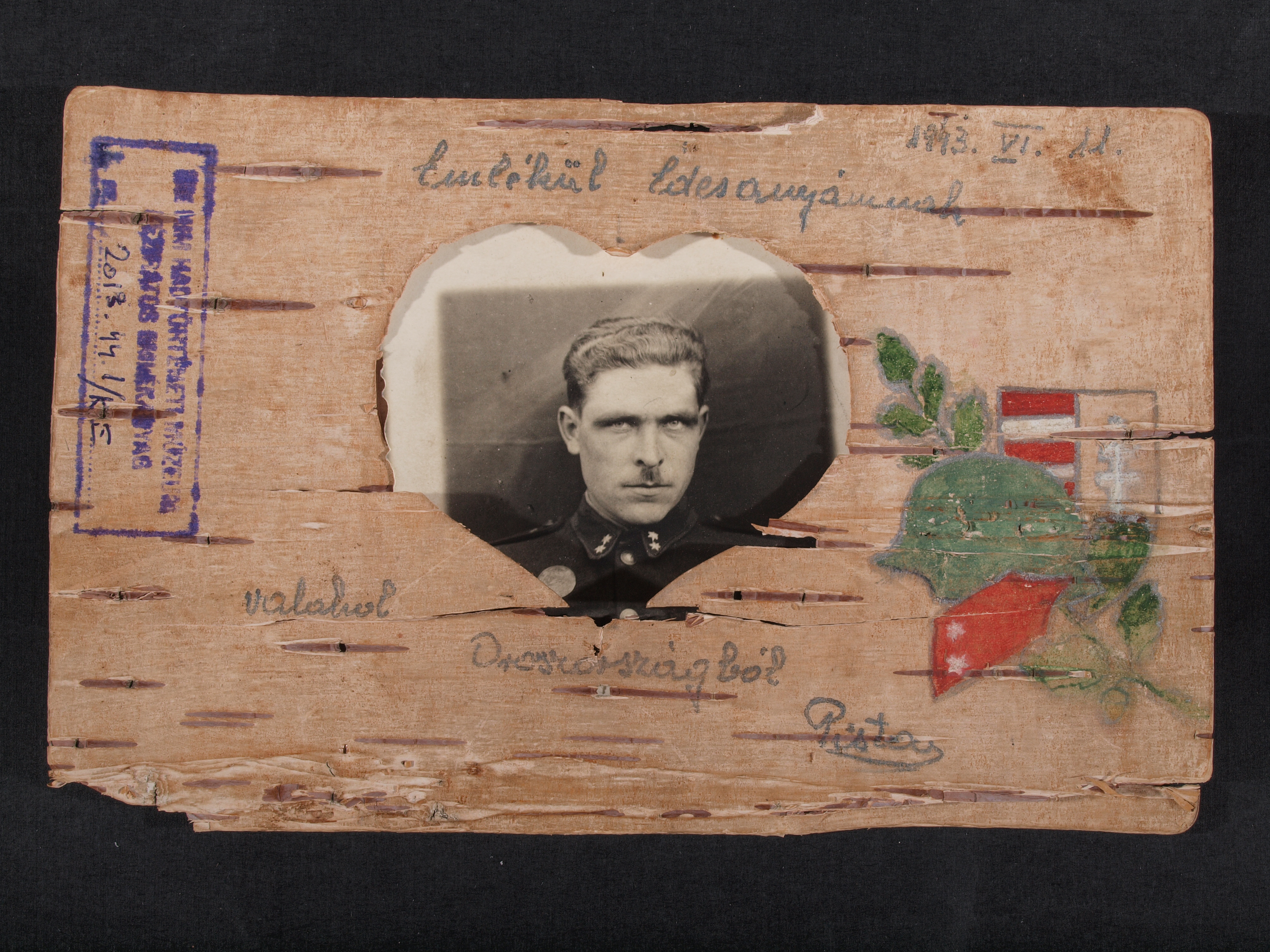 Dr. Emese Szoleczky
Contact: szoleczky.emese@mail.militaria.hu
The Collection was established shortly after the foundation of the Museum, in the early 1920s. Among donators, all parts of the society were represented. Besides their objects, prominent personalities of the age (archdukes, high-ranking soldiers, politicians) also placed the written memories of their career and life in the Military Museum. Many other ordinary soldiers and NCOs who survived the First World War did the same, similarly to families who donated the greeting cards, letters and postcards of their relatives who were killed in action, as well as documents on the origins of the family. In fortunate cases, collections from regiments and military training institutes also contributed to the increase of the material of the Military Museum.
Official military documents, made out by state institutions, were placed in the Military History Archives, while documents with private matters, such as letters, school reports, diaries, were assigned to the Collection of Manuscripts and Documents. It has been an important aspect to collect items worthy of being displayed in exhibitions.
As a result of frequent donations and purchases, the Collection holds circa 80,000 documents and is constantly growing. In addition to many unique documents, private letters, soldiers' pay books, military identity cards, travelling warrants, orderly books, commemorative certificates, promotion and award documents, field newspapers, dance cards, enlisting and discharging papers, certificates of military sports and cultural events and many other documents that represent military life are being preserved in the Collection.
The everyday life of soldiers before the First World War is documented by coloured commemorative certificates of service, military operation plans, promotion and award certificates, statements of achievement from military schools, name lists of classes, ball invitations.
From the First World War, there are short notes written by pencil or ink pencil in a hurry during the breaks of the fights, and the Collection contains several memoirs and diaries illustrated with photographs, documents and drawings in a great quantity as well. Besides field postcards with ordinary greetings, there are a lot of sorrowful documents like Red Cross notices about death in action, farewell letters of soldiers leaving for the front but never coming back, reports about fellow-soldiers' funerals, prisoner-of-war postcards that provide insight into the painful times of captivity, and death notices.
One of the most important sources of life at the front are field postcards, the Collection preserves about 12,000 of them. Picture postcards form another separate part of the Collection, with about 18,000 pieces. Images in picture postcards are extremely diverse: one can find both propaganda products that glorify the war, caricatures mocking the enemy, reproduced photographs depicting various aspects of life at the front, military cemeteries, pictures depicting distant lands sent by prisoners of war, reduced-sized versions of revisionist posters.