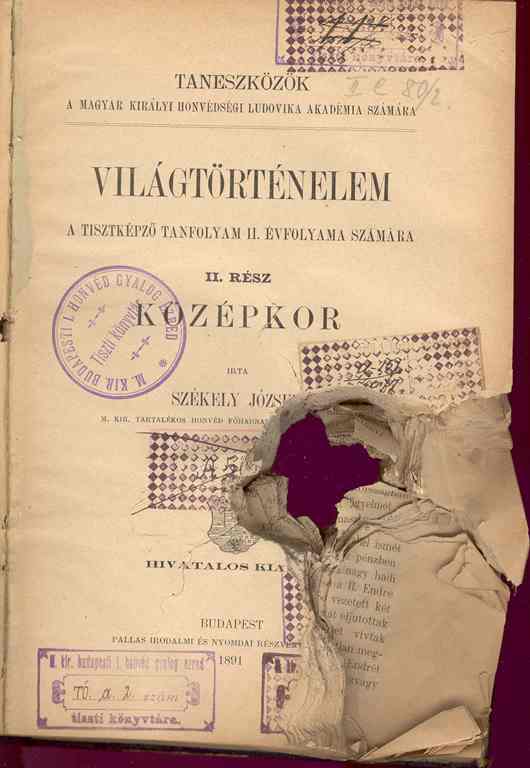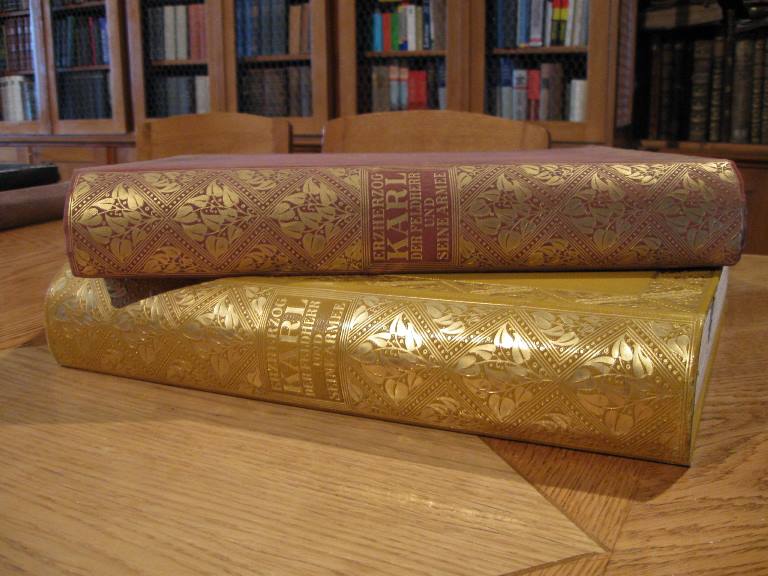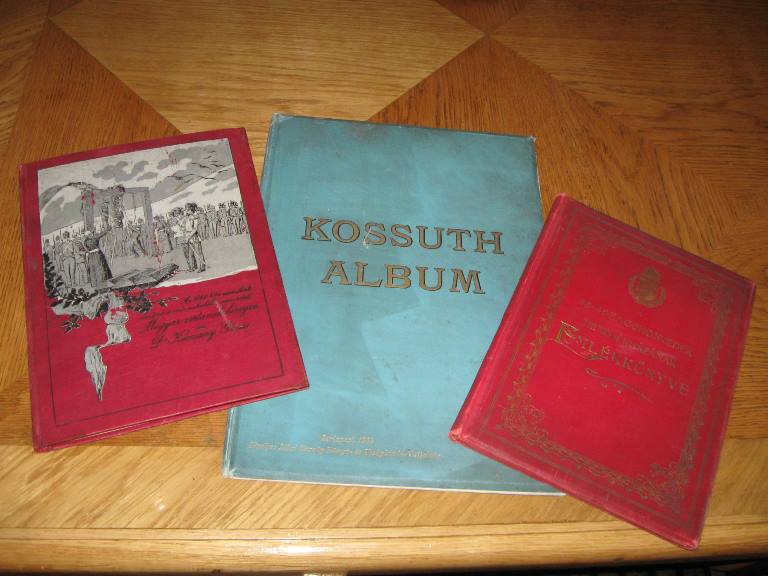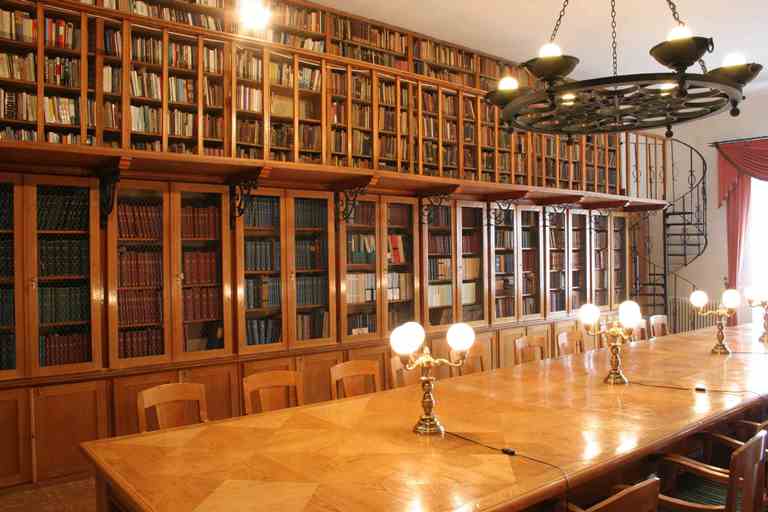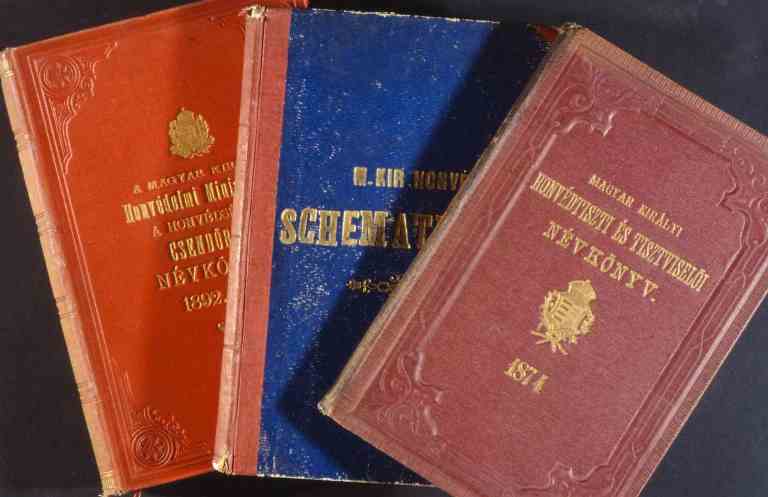 Dr. Andrea Kreutzer
Contact: kreutzer.andrea@mail.militaria.hu
The Collection of Books has existed since the foundation of the Museum in 1918. A rich collection of foreign and domestic publications was amassed in the interwar period via purchase, donations and complimentary copies, thanks to founder and director Kamil Aggházy, as well as to Béla Bevilaqua Borsody and Aladár Görgey, who were managing the collection.
The collection is rich in old prints dating from the Turkish and French Wars (16th and 18th centuries), series of military rosters (from 1790 to 1944) and Army gazettes. Periodical publications offer an abundant treasury, especially military journals and the newspapers from before 1945: periodicals dating from 1848-1849, the two World Wars and 1956.
The research room, constructed and furnished on the basis of classic library hall designs, has been constantly in use, mostly with its original furniture. It was named after Kamil Aggházy in 1997. The furniture was developed after the War, and it was renovated and complemented in 1997. The bronze replica of the caricature portrait bust of Kamil Aggházy by Zsigmond Kisfaludi Strobl (1884–1975) was placed there in that year. The research room had another renovation in 2010.
Since the library's foundation, special emphasis has been laid on collecting memorabilia relating to the War of Independence of 1848-1849, the First World War and its prisoners of war, and later the Second World War and the Revolution and War of Independence in 1956. These remain the focal points of the Collection even today, but the massive quantity of brochures and propaganda leaflets of the Hungarian People's Army period should not be neglected either, as they have documentary value and have become rarities by today.